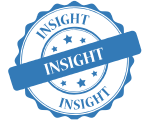 Everything good in life and work starts with brainstorming. This is the time to inject your new remote work venture with some creativity and direction. A time to decide what service or product you want to stand behind to generate income from.
We provided a few bullet points below to help get you started with your own research.

Bullet Points
Consider everything in our resources you've been reading today part of your income plan.
Can you do it alone (Employee/Self-employed/Independent contractor)? Do you need a partner (Joint Venture)? Do you need employees (Creating an entity)? You need to ask yourself this right now so you can plan with it in mind.
Research the niche market you choose completely.
Understand who your competition is.
Identify with potential online revenue streams.
Pay attention to every detail of everything you do.
Establish an online payment processor.
Focus on the opportunity to provide solutions to your clients/customers/employers.
Always be hungry to learn new skill sets and enhance your education.
Research everything you are not 100% sure about to avoid mistakes.
Make sure you have the equipment needed to work remotely.
Crunch the numbers of your initial investment, recurring operational overhead, general nomadic life expenses, pricing, predicted sales, etc. to get a better idea of what you're getting yourself into.
If you are going the freelance or entity route, you'll need to study different online marketing strategies.
Research and obtain all the proper assumed name certifications, permits, and licensing required by law for your choice of online income/venture within your home base state, as well as any (National) Federal law requirements that may apply.

You can either work as an employee, freelancer, or entity.

Remote Employee

If you choose to be a remote employee, then you won't have to worry about a domain, website, hosting, etc. and can skip the instructions covering those below.
If you need to find some remote work while you're traveling or to help offset your new business start-up costs, be sure to check out our remote work job board with over 1,000,000 (1 Million+) combined remote work and work camping job opportunities available.

Freelancer or Entrepreneur
If you decide you want to start an official service or product venture as a remote freelancer or entity, your logo/brand and domain name are going to be your most valuable assets.
Make sure you have your target niche product/service decided prior to moving into brand development. Your new theme/brand will be dependent on the industry you choose for a seamless integration that evokes trust and authority.
Check out our free entrepreneurial tools resource.

Brainstorming

You'll want to revert to brainstorming to not only come up with the best possible brand name for your new remote work venture, but you'll also want to make sure you secure your brand's domain name that your service/product website will be developed around. Check out the following article we wrote for some creative and professional ideas on how to brainstorm your brand name: Brand development tips
When you are ready to search for a register and hosting for your domain name to develop a website on, we recommend using Godaddy™.
If you are interested in learning about investing in domain names, Check out our Domain Investing information.

Branding

Once you've hammered out your remote work income plan and acquired the domain name for your new brand, you'll want to have a professional logo designed to represent your new work venture.
You can use a logo/brand designer you already know or we can assist you with your brand design. It's important that whoever designs your brand does not infringe on anyone elses trademarks. That means no clipart or stock images can be used in the design. Be careful of designers using clipart and keep in mind that if your new brand gets big someday, you could be sued if your brand contains someone elses copyrighted/trademarked materials.


Check out some of the brands we've worked with in the past through our brand management agency: Clients

OfficeDrift™ is a subsidiary brand of ScorpionAgency™, our first online freelance venture since 2005.



Be sure to review all our resources. Don't skip anything we outlined there. We know it's a lot of reading, but you'll be thankful you read it all later.