When our youngest son was 2 1/2 he was attacked by a dog. Bit 3 times in the face. The bites were so deep that he needed stitches. I'm thankful I got to him in time or it would have been much worse. It happened so fast.
I'm thankful there was a hospital with an ER 1 mile away. We are full timers and I'm starting to think that pre-trip planning needs to start including knowing where emergency assistance is, because you never know when someone might get hurt or need help.

Ask yourself
With children or medical conditions, do you plan trips with emergency service locations in mind or is it common to just wing it and figure it out on the spot in the heat of the moment when your brain goes into panic mode?

I can say, it was the first time as a father I felt helpless charging towards my child to save them and not being able to get to him faster, while witnessing the attack and hearing his screams.
How do you plan for emergencies on the road?
After the above event, it motivated me to compile a resource for myself and others that can help RVers find the emergency assistance they need, when they need it.

Emergency Information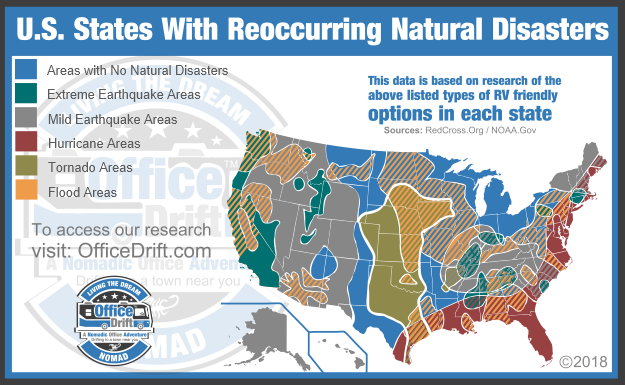 Emergency Apps
Check out all our RV Life Apps




Emergency Supplies
A checklist of emergency supplies that every RVer should have on hand. It looks like a lot, but most of the items are very small and pack neatly into a case for storage. Remember: It's better to have and not need it than to need it and not have it.
Basic First Aid Bandage Kit
Candles
Flint (Fire starter)
Sharp knife
Duct-Tape
Non-Perishable Food items
Whistle
Your prescription medications
Band-aids
Benadryl
Pepto
Dental filling patch kit
Antibiotics
Thermometer
Hydrocortisone cream/antibacterial ointment
Altitude sickness pills
Basic mechanic tool kit
Road Flares
Emergency blanket & pillow
Hand sanitizer or wet wipes
Hand-crank weather radio
Personal Identification/document(s)
Health insurance cards/document(s)
Area maps
Sterile gauze dressings
Sterile eye dressings
Disposable sterile gloves
Bites and stings cream
Eye wash solution
Smoke/Biological mask or respirator
Ace-Bandages and clips
Shovel
Jumper cables
Ladder
Paper towels
Extra antifreeze coolant
Hydraulic jack and tire iron
Assorted power adapters & inverters
Gas/Fuel Can
Umbrella
Sleeping bag
First aid manual
Poisonous plants and berries guide
Tire gauge
Binoculars
Backpack
Small axe
Zip-ties

Stick kit: IV starts, syringes, sutures
Flash Lights
Waterproof matches
Knife sharpener/stone
20 ft. of rope or nylon cord
Compass
Needle & Thread
Extra Water
Reliable phone/data service
Anti-diarrhea medication
Ibuprofen
Tylenol
Anti-nausea medicine
Eye drops
Cold medicines and throat lozenges
Burn Cream/Ointment
Vaccinations specific to the region
Basic carpentry tool kit
Reflective road triangles
Alcohol pads
Hand-crank phone charger
Hand-held CB/Two-way radio
Vehicle identification/document(s)
Emergency contacts list
Reflective shirt/coat/vest
Bandages (Assorted sizes)
Safety pins
Bungy cords
Tweezers
Scissors
Instant cold compress
Portable solar charging kit
Tire repair kit or fix-a-flat
Extra fuses
Extra oil, power steering, brake, wiper fluids
Extra toilet paper
Good Spare tire
Off-Road/Tractor jack
Generator
Tarp
Personal protection
Tent
Survival manual
Water purification device/system
Cigarette lighter tire air-pump
Hiking boots
Walking stick with a "V" on one end —<
Zip-lock bags



Looking for cost effective or reliable medical insurance for the RV lifestyle? Check out our medical insurance for Rvers resource.
Keep this page bookmarked in case of an emergency so you have quick/instant access to the emergency apps and other resources you need, when you need them.
Safe travels everyone.