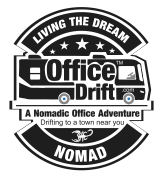 OfficeDrift™
Official Club
Duties of the Sergeant at Arms
He/She shall have the duty of keeping the officers, club secrets, members, and any other club related materials, events, gatherings, etc. safe.
He/She shall be tasked with providing security and investigating internal reports of violations.
He/She shall maintain order at club meetings in particular, and club activities in general.
He/She shall ensure that members adhere to club rulings, policies, and expected models of conduct when dealing with other members or outsiders.
He/She shall defend club members, property, or territory from outside threats.
This position is for a non-profit club Sergeant at Arms.
To speak with a founder for more details, please contact us.